Tortoises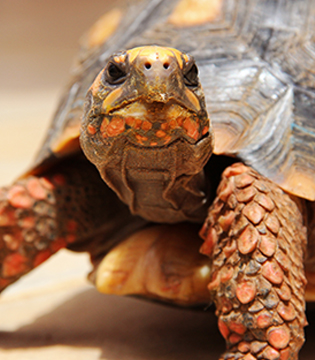 ORIGIN
Americ & Africa
SEX
Males & Female tortoised live on land
WEIGHT
The Aldabran can weigh up to 300kg (660 lbs).
HEIGHT
Tortoise can grow to about 1.metre!
LIFESPAN
Over 150 years!!!
ANIMAL POPULATION
Unknown


Did you know?
1
The patterns are arranged in ray-like markings and help the tortoise blend in with its environment
2
A group of tortoises is called a creep.
3
The lighter the tortoises shell is, the warmer the origin.
4
They can't swim, but tortoises can hold their breath for a long time.
5
Tortoises shells have nerve endings, so tortoises can feel every rub, pet, or scratch
6
Odd fact....They can smell with their throats!